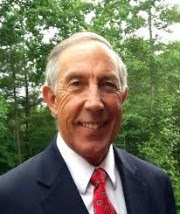 On May 31, 2017 AFAA will lose a valued member of our administrative team.
Tom Hammerberg, AFAA's Director of Industry Relations will be officially retiring after more than 30 years of service.  Tom has been an integral part of the Automatic Fire Alarm Association and f illing his shoes will be an almost impossible task.
The AFAA Board of Directors has begun the search process NOW to find the perfect candidate to fill this role.
The two primary responsibilities include coordination of codes and standards development and the marketing and development of AFAA's training and educational programs. 
For further information including the desired qualifications please visit our website at www.AFAA.org or contact our administrative team at the email address listed below.
This email address is being protected from spambots. You need JavaScript enabled to view it.